EVENTA's Social Impact Programs
EVENTA also creates its own social impact programs focused on health and wealth in partnership with renowned, values-driven organizations, creating lasting social change together with our partners.


MONEYSMART Champions Program
MONEYSMART Champions is made up of former participants in the
MONEYSMART Youth
edition. As volunteers, they receive additional training and are otherwise enabled to give back to their communities by transmitting their acquired skills and knowledge to 7-14-year-olds at local community organizations such as municipalities, public libraries, NGOs, and schools through games and activities.



Contact us

to connect a champion with your community by hosting them at your organization to spread financial awareness to the future generations.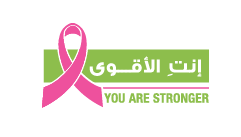 You Are Stronger (YAS) Initiative
Created to empower women with breast cancer, EVENTA'S "You Are Stronger" initiative offers a
Facebook page
where women can exchange positive experiences, helpful tips, and information on complementary therapies for breast cancer.
Additionally, we organize breast cancer awareness and empowerment events throughout the year.
.
.

We invite you to help us empower and support more women touched by breast cancer by:

Following our Facebook page: @enteela2wa


Joining our Breast Friends volunteer support group
Download your Complementary Therapies E-book
Shaping a New Attitude Towards Cancer
YOU ARE STRONGER empowers women with breast cancer to replace their fears with choices of complementary therapies. An initiative to promote diverse holistic approaches and information on how complementary therapies can help reduce the side effects of mainstream cancer treatment and better manage cancer recurrence. We hope to spread this awareness via a rippling effect to help women touched by cancer stand stronger and live a healthier lifestyle.
Watch our 1-minute animation to learn more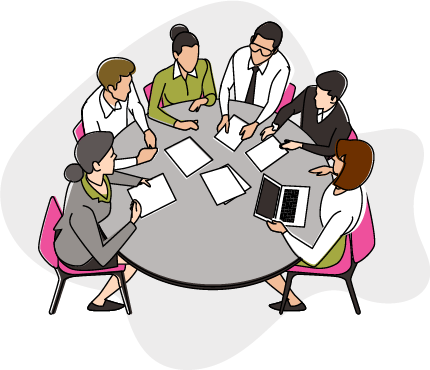 To stay tuned and empowered, please follow
YOU ARE STRONGER Facebook page
EVENTS & NATIONAL CAMPAIGNS
Stemming from the belief that one should replace fears with knowledgeable and well-informed choices that lead to better health, our events and national campaigns are organized throughout the year and designed for in-person, online, and hybrid models.
Through our national campaigns and signature event "Health World Café", we have empowered thousands of women overcome their fear of the disease through lively discussions with health and wellness experts.
Get in touch to join our efforts in spreading wellness and changing the attitude towards cancer in the MENA region.
Sign up for our events
Get updates on our events through your email.
E-TALKS
.
Our series of E-talks are designed to empower women with breast cancer play a more active role in their treatment. In collaboration with a team of experts, we cover a variety of topics, including but not limited to:
Nutrition

Acupuncture and Chinese medicine

Mind-heart techniques

Mind-body practices
E-PUBLICATIONS
Sign up to download our FREE 40-page Complementary
Therapies E-book available in English and Arabic.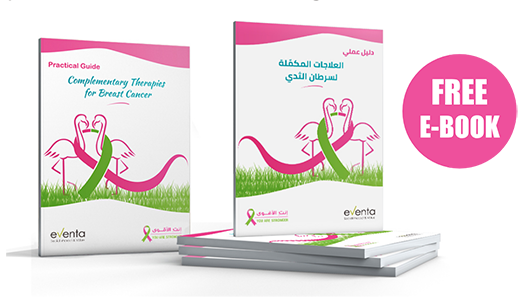 E-SUPPORT
The Breast Friends Support Group is an online support service for women who have been touched by Breast Cancer. The purpose of the support group is to empower each other and share our experiences and cancer journey.
Confidentiality is a commitment each member makes when signing up to be part of the group. The ultimate objective is for us to come together and give each other hope and strength to overcome a challenging period. This is a platform to express yourself, to openly share your emotions and to be empowered to overcome your challenges in good health, physically and emotionally.
One 2-year cancer survivor noted:

I wish you were around to advise me two years ago as it would have positively impacted my mindset and helped me reduce the side effects I suffered during my treatment. It is wonderful to see these choices available in Lebanon.

.
A recently diagnosed 26-year old woman complimented the approach:

I feel so empowered and convinced that complementary therapies can not only help me throughout my treatment but also reduce the chance of my cancer coming back as I get older.

.
Dalal, who lost her mother to breast cancer, said:

I am so pleased to see the focus that is being placed on the need to treat breast cancer patients on all levels, with attention paid to the rest of a woman's body and her emotional health, and with a personal touch instead of only a focus on treating the disease.